The Reverend Dr. Arlee Griffin, Jr
The Reverend Dr. Arlee Griffin, Jr.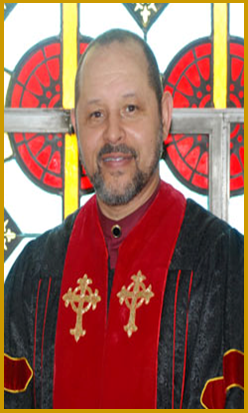 is a native of Elizabeth City, North Carolina where he was a member of the Mount Carmel Missionary Baptist Church and an honor graduate of Northeastern High School.
He received scholarships to attend the University of North Carolina at Chapel Hill where he earned the Bachelor of Arts degree in Zoology. He attended Shaw Divinity School and earned the Master of Divinity degree from Southeastern Baptist Theological Seminary. He has done additional study at East Carolina University, Oxford University in Oxford, England, New York University, and the Postgraduate Center for Mental Health in New York City and the Summer Leadership Institute at Harvard Divinity School.
In May 1988 he graduated from Boston University with the Doctor of Ministry degree. In April 1992 Shaw Divinity School awarded him the honorary Doctor of Divinity degree. He was awarded a Public Service Fellowship to attend the John F. Kennedy School of Government at Harvard University and in May, 2010 earned a Master of Public Administration Degree.

For nearly ten years, Dr Griffin served as Pastor of the Cornerstone Missionary Baptist Church in Greenville, North Carolina where he led the church in re-location and built multimillion dollar facilities. While in Greenville, he established the Cornerstone Christian Child Care Center, served as President of Pitt County Black Ministerial Alliance, Moderator and Vice Moderator of the Old Eastern Missionary Baptist Association, Parliamentarian of the General Baptist State Convention of North Carolina and Trustee of Pitt County Memorial Medical Center. He was also selected in 1985 as "Pastor of the Year."
In April of 1989, Dr. Griffin received the call to become the Senior Pastor of the historic Berean Baptist Church in Brooklyn, New York. In 1996, the church completed Berean Gardens, a $7 million Senior Citizens Housing Complex funded by a Capital grant from the United States Department of Housing and Urban Development. Currently, the church is engaged in a 33 million dollar building project which will include new facilities for the new Berean Community and Family Life Center and a fitness center and 107 units of Affordable housing.

Dr. Griffin serves as President of the Berean Bible Institute, the Berean Housing Development Fund Corporation, and Chairman of the Board of Directors of the Berean Federal Credit Union and The Berean Community and Family Life Center. In January, 2012 the church purchased property valued at three million dollars to open its second site as Berean Baptist Church of Raleigh, NC and the Garden on Millbrook Catering Company.

Throughout his ministry, Dr. Griffin has been active in religious and community affairs. He has served as President of the American Baptist Churches of Metropolitan New York, Vice Chairman of the Board of Directors of the American Baptist Churches Ministers' and Missionaries Benefit Board, Historian of the Progressive National Baptist Convention, and as a member of the General Board of the American Baptist Churches, USA, Progressive Nation
al Baptist Convention, National Council of Churches and Shaw University.
He is currently a member of the Board of Trustees of the AmeriChoice Corporation of New York. In 2005 he was the recipient of the Edward H. Rhoades Award for excellence in Urban Ministry presented by the National Ministries/American Baptist Churches, USA. He served as Vice President of the American Baptist Churches, USA, 2004-2005, and as President of the American Baptist Churches, USA, for the biennium 2006-2007.

Dr. Griffin has done missions work in Senegal, Gambia, West Africa and South Africa and was a delegate to the First African and African American Summit in the Ivory Coast in 1991. He was selected to be an Official International Election Observer in the first free South African Election in April 1994. For twelve years, he was an Associate Professor of Church Administration at New York Theological Seminary.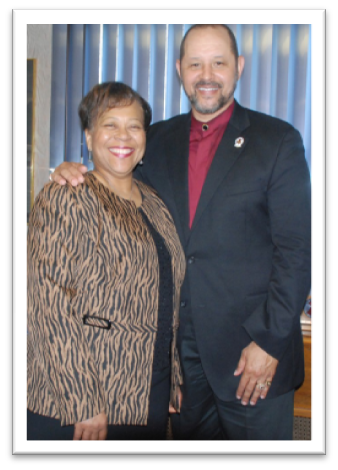 Dr. Griffin is married to Dr. Angela Farr Griffin of Rocky Mount, North Carolina. Dr.Angela

Griffin is an Assistant Professor of Physical Therapy at SUNY Downstate in Brooklyn and Director of our Healing Waters Institute here at Berean They have two daughters: Angel Arlecia (husband, Nelson Louis)and Ariel Arlyce (husband, David Smith) and 2 grandson, Arlee Nelson Louis and Arnel Joseph Louis.